It is important to us to use the resources we have sustainably, preserve the environment and contribute to protect the climate. Therefore, we aim to reduce our corporate carbon footprint.
Reduction of our corporate carbon footprint
auxmoney acknowledges its duty to consider its environmental impact and takes responsibility to contribute to fighting climate change. Hence, it has set specific objectives to reduce its corporate carbon footprint (CCF) through optimized usage of office facilities and the use of sustainable goods within the office (e.g., environmentally friendly cleaning supplies).
In 2020 we moved into our new headquarters in the center of Düsseldorf. The building was renovated in accordance with the latest environmental and climate protection standards. 100% of our electricity is obtained from renewable energy sources.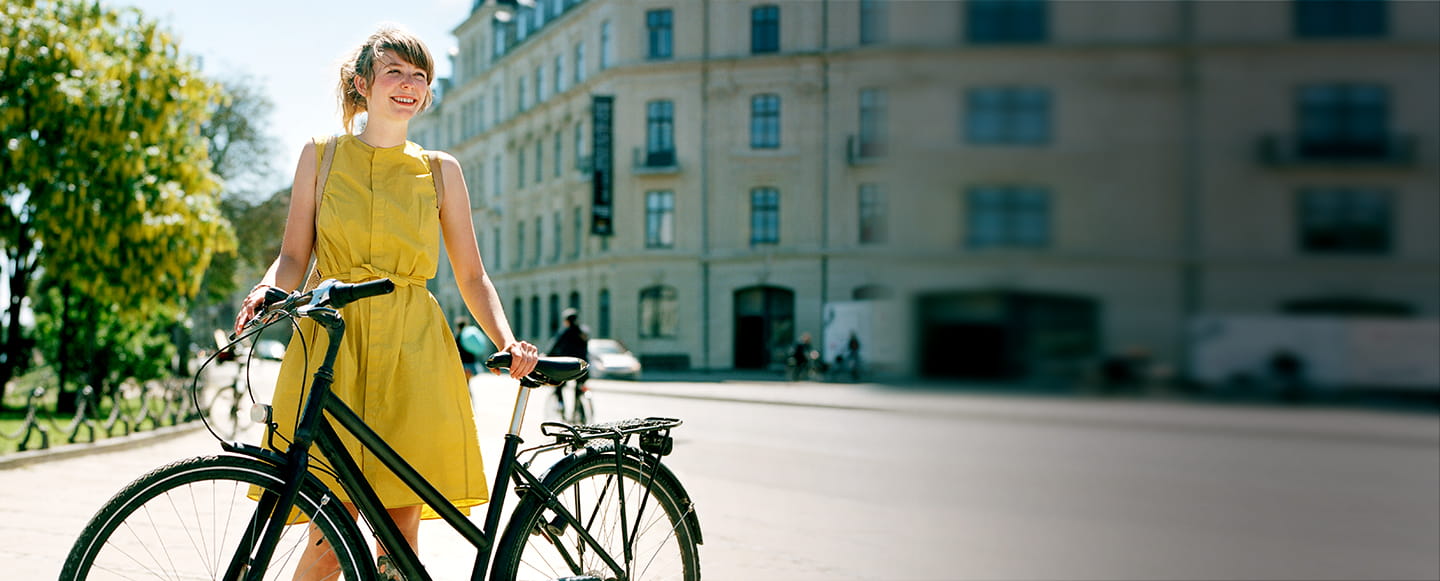 We support our employees in using environmentally friendly means of transport to get to work.
Empowering employees to act environmentally-friendly
Moreover, auxmoney encourages an environmentally-friendly behavior among its employees. We offer our employees a spacious bicycle garage, a charging station for e-cars and subsidize a part of the ticket price for public transport.